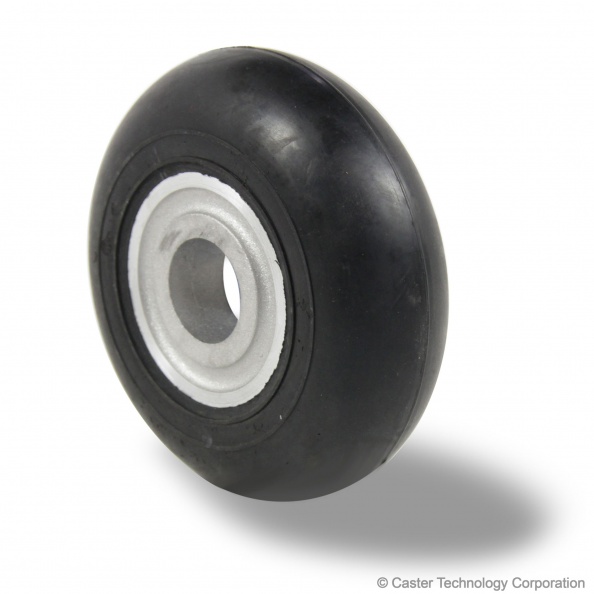 High Modulus Rubber on Aluminum wheels feature a rubber tread that has been vulcanized to an aluminum core. These caster wheels offer a quiet, lightweight, and shock absorbing ride most commonly found in industrial applications.
Features:
Constructed of high-grade rubber tread on aluminum core.

Rust and corrosion resistant.

Absorbs bumps and shocks.

Quiet and smooth operation.
Wheel Diameters:
Wheel Widths:
Weight Capacity:
Options:
Ball bearings

Roller bearings

Sealed bearings

Stainless Steel bearings

Precision Ball bearings
Applications